Представляем вашему вниманию уникальные книги
из фонда редких и ценных изданий.
Хозяйственная статистика России, составленная Василием Андроссовым, Императорского Московского общества сельского хозяйства действительным членом. - Москва : в типографии С. Селивановского, 1827. - [8], X, 282, [1] с. - В фонде редких и ценных изданий библиотеки БГЭУ.
Автор книги известный экономист-статистик, педагог, общественный деятель Андроссов Василий Петрович (1803-1841).
По поручению президента общества сельского хозяйства князя Д.В. Голицына, Андроссов написал «Хозяйственную статистику России » (Москва, 1827 г.), в которой все разбросанные данные тогдашнего Отчизноведения он систематически сгруппировал в одно целое. Книга эта, отзыв о которой давали академики Шторх и Герман, удостоена была посвящения Императору Николаю I и напечатана за казённый счёт, причем сам автор был награждён бриллиантовым перстнем. Это издание было признано одним из лучших учебников по хозяйственной статистике России.
Ждем Вас на абонементе научной литературы пн. - пт. с 9.10 до 19.30, сб. с 9.00 до 17.20.
Представляем уникальные англоязычные издания
из фонда читального зала научной и иностранной литературы.
Cannon John, Griffiths Ralph A. The Oxford illustrated History of the British Monarchy / J. Cannon, R. Griffiths. - Oxford : Oxford University Press, 1996. - 727 p.
The rich pageant of Britain's history emerges nowhere more colorfully than in the story of its kings and queens. This spectacular book offers the most authoritative account of the British monarchy ever published for the general reader. With over 400 illustrations--a third of them in color--it traces the crown's full history from Anglo-Saxon times to the present.
The authors present a vivid picture of the lives of individual monarchs as well as of the monarchy as a political and social force. They begin the story in the fifth century with the rise of recognizable kingdoms in Scotland, Wales, and England and conclude with a discussion of the crown's constitutional role, which emerged in Queen Victoria's reign, and how this has affected the symbolic and popular monarchy of today. Along the way, we gain a clear view of how key traditions evolved: the right of succession, coronations and marriages, oaths of loyalty and military service, the granting of lands and titles, and the propagation of a powerful image of royalty.
The book not only explains the monarch's political struggles and styles of governing; it is filled with fascinating details that give the story life. We learn, for instance, that Elizabeth I's famous journeys to various corners of her realm were not simply to show her off to her subjects: "The standard of Tudor sanitation," the authors note, "meant that the royal palaces became unbearable after several weeks of occupation and the court's absence for several months in the summer gave an opportunity to clean up." We discover that Victoria's coronation was "a splendid mixture of majesty and muddle": when it came time for the Archbishop to bestow the ceremonial ring, the already befuddled cleric placed it on the Queen's wrong finger, "causing considerable delay [and] some pain." And we read George VI's touching wedding message to his daughter (the present queen): "Your leaving us has left a great blank in our lives but do remember that your old home is still yours."
Supporting the text and carefully selected pictures are sidebars on each of the monarchs and on key general themes; color maps; an illustrated section on royal residences and tombs; a consolidated list of monarchs; genealogies; annotated lists of further reading; and a full index with personal dates.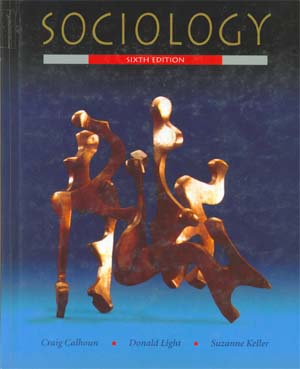 Calhoun C. Sociology : Calhoun Craig, D. Light, S. Keller. - 6th ed. - New York: McGraw-Hill, 1994. - 651 p.
This is a book from which a student will learn about the best of contemporary and classical sociology. Five key concepts – functional integration, power, social action, social structure and culture – are presented in the book as major tools of sociological work.
Keywords: culture, childhood, education, ethnicity, family, health, old age, race, religion, state, urbanization, war.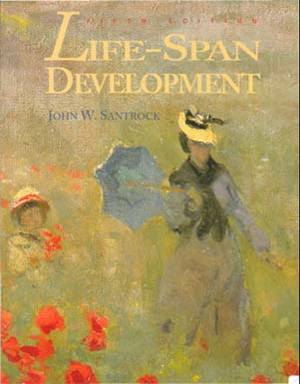 Santrock J. Life-span development : Santrock John W. - 5th ed. - Dubuque: Brown& Benchmark, 1995. - XXXVI, 691 p.
The author shows the development of human beings from the very birth till late adulthood. The book reveals the main problems a person faces with at different periods of life. Moreover, it covers psychological aspects and types of behaviour of people.
Keywords: aging, childbirth, development, early childhood, education, evolution, family, gender roles, health, language development, marriage, memory, play, research, schools, women.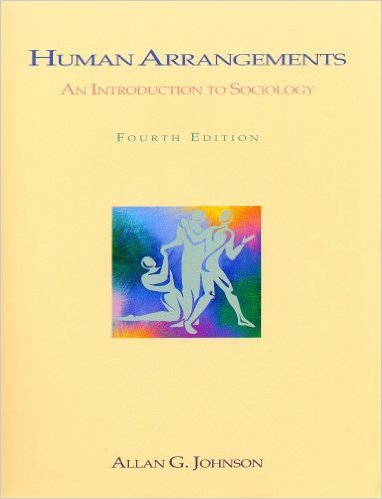 Johnson A. Human arrangements: An introduction to sociology / Johnson Allan G. - 4th ed. - Madison: Broun & Benchmark, 1996. – 510 p.
This is a book from which a student will learn about general concepts of sociology and its structure. The book has 5 parts which are further subdivided in chapters. This work is useful for those interested in sociology studies, its major concepts and research methods.
Keywords: age structure, births, blacks, children, community, culture, ecology, education, ethnicity, family, gender, language, population, race, school, science, social structure.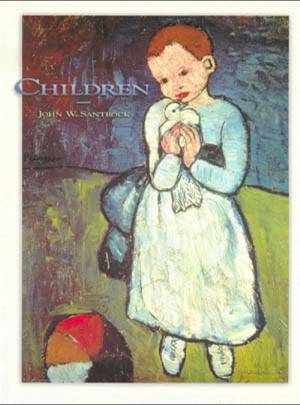 Santrock J. Children / Santrock John W. - 4th ed. - Dubuque: Brown & Benchmark, 1995. - XXXII, 655 p.
The book not only provides extensive information about applications to the real world of children but also is a thorough, sound, up-to-date presentation of the science of child development. Both classic and leading – edge research are highlighted.
Keywords: AIDS, attachment, child abuse, childbirth, child development, early childhood, family, identity, language development, stress, visual perception.
Ждем Вас с понедельника по пятницу с 9.10 до 17.20.
Напоминаем, что читальный зал научной и иностранной литературы находится в главном корпусе БГЭУ, каб. № 107 (возле гардероба).

---